Offer ends on the:
31/12/2021
Clean Car Programme
From 1st July 2021 customers will be entitled to receive a rebate on new and used Electric Vehicles of up to $8,625 through the Clean Car Discount Programme. This gives New Zealander's the opportunity to purchase an Electric Vehicle (EV) or Plug-In Hybrid (PHEV) at a more affordable price.
To qualify vehicles must be $80,000 or below (including On Road Costs and GST), and they must have a 3-star safety rating or above. This means our new Ford Escape PHEV's which are available to order now and arriving in the coming months will be eligible for a $5,750 rebate*.
For more information visit The Clean Car Discount Programme website or download the Clean Car Discount factsheet.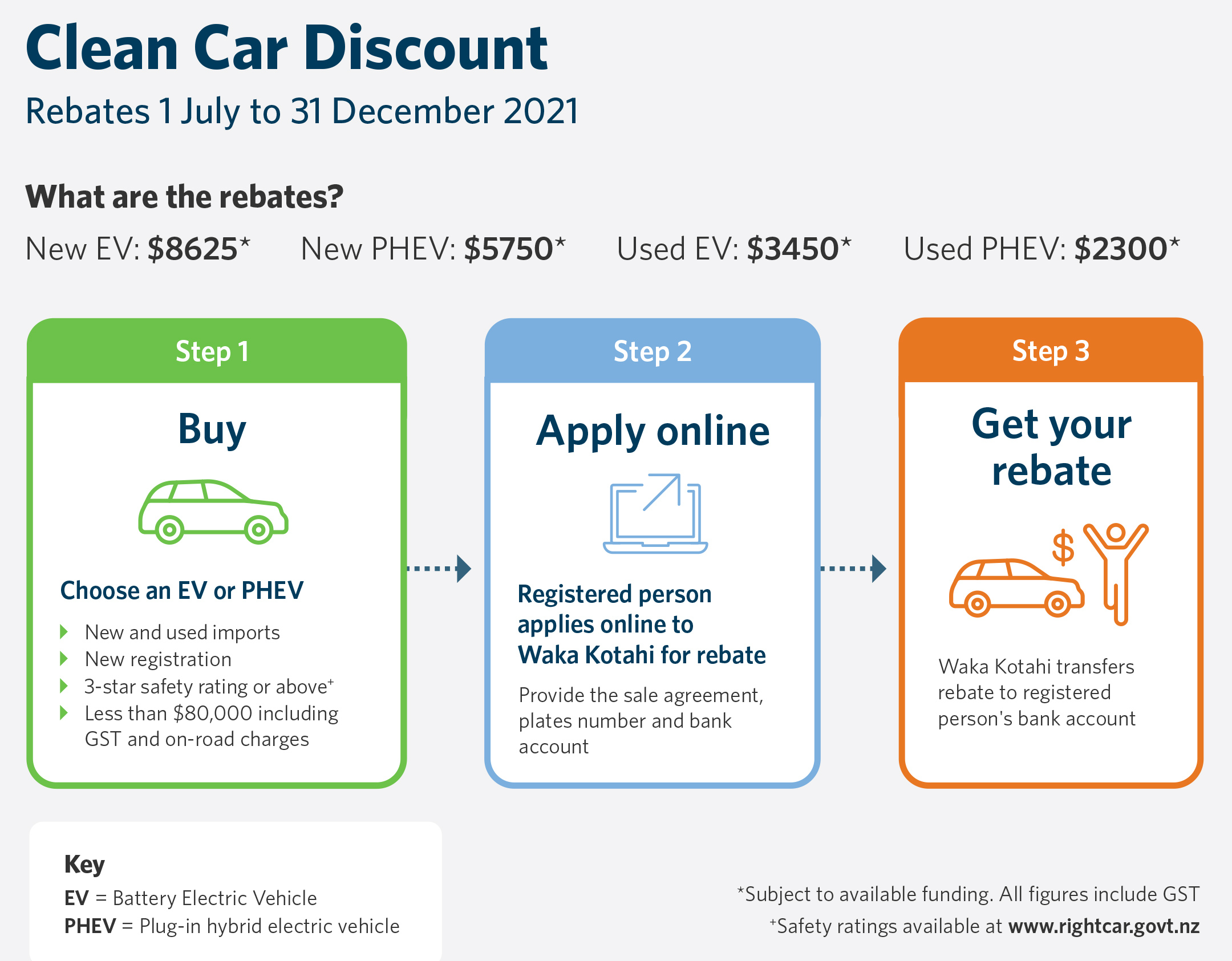 Source: Waka Kotahi, NZ Transport Agency
Explore New Escape PHEV Clean Car Discount Programme
* Rebate is subject to available Government funding. Rebate is claimed online by the first New Zealand registered owner once the vehicle is registered. The rebate from Waka Kotahi NZ Transport Agency is paid direct to the first New Zealand registered owner.