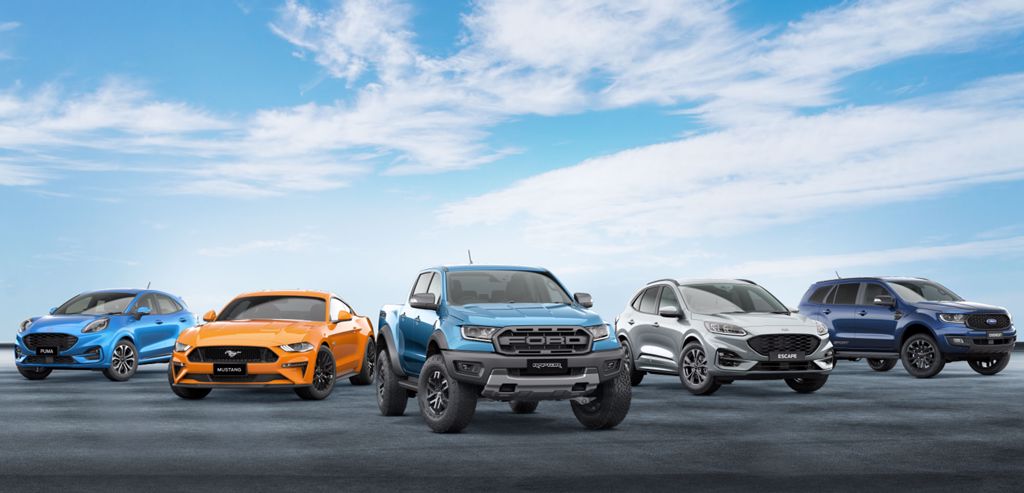 Drive away with peace of mind, knowing what the road ahead holds
With Ford Assured Future Value you'll have a flexible finance solution that gives you peace of mind from the moment you get your new vehicle. And your next one. Not only will you have the certainty of low fixed repayments, you'll also have three great options at the end of your agreed term. Plus you can renew at any time. It all means you can enjoy a new Ford more often. Ford Assured Future Value is available across the Ford Range.
How does it work:


Then, when you're finished, why not start a new adventure?
With Ford Assured Future Value you'll be driving your way, on your terms, thanks to a contract featuring an interest rate fixed for the term of the loan and set repayments. And you'll have peace of mind because you'll know what lies ahead. But that's just the beginning, because you can also upgrade or refinance if you choose. At the conclusion of your agreed term you'll have total freedom to select a new option to suit you.
*Disclaimer Ford Assured Future Value is available on selected vehicles only through My Ford Finance. On-road costs, a $105 UDC establishment fee, $10.35 PPSR fee and Dealer Origination Fee each apply where a Ford vehicle is financed through My Ford Finance. Ask us for full details of these fees. My Ford Finance is only available through UDC Finance Limited. UDC Finance standard terms, conditions, lending and credit criteria apply to any UDC loan. UDC Finance Assured Future Value terms and conditions apply to any Ford Assured Future Value contract. If these conditions are not met, the option to return the vehicle for the assured future value at the end of your loan term may not be available, and the outstanding loan must still be repaid in full.