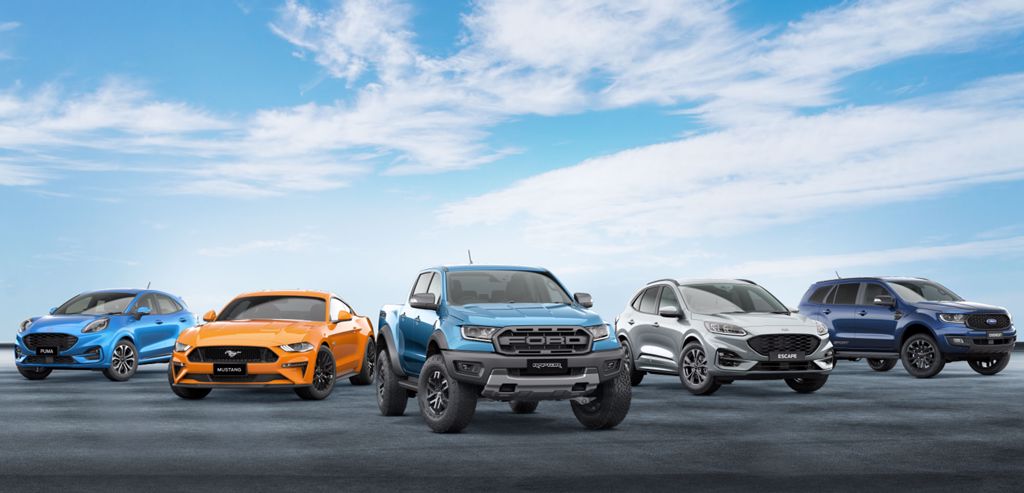 FORD ASSURED FUTURE VALUE
DRIVE INTO THE FUTURE WITH CONFIDENCE
With Ford Assured Future Value you'll have a flexible finance solution that gives you peace of mind from the moment you get your new vehicle. And your next one. Not only will you have the certainty of low fixed repayments, you'll also have three great options at the end of your agreed term. Plus you can renew at any time. It all means you can enjoy a new Ford more often. Ford Assured Future Value is available across the Ford Range.
How does it work:


Then, when you're finished, why not start a new adventure?
With Ford Assured Future Value you'll be driving your way, on your terms, thanks to a contract featuring an interest rate fixed for the term of the loan and set repayments. And you'll have peace of mind because you'll know what lies ahead. But that's just the beginning, because you can also upgrade or refinance if you choose. At the conclusion of your agreed term you'll have total freedom to select a new option to suit you.