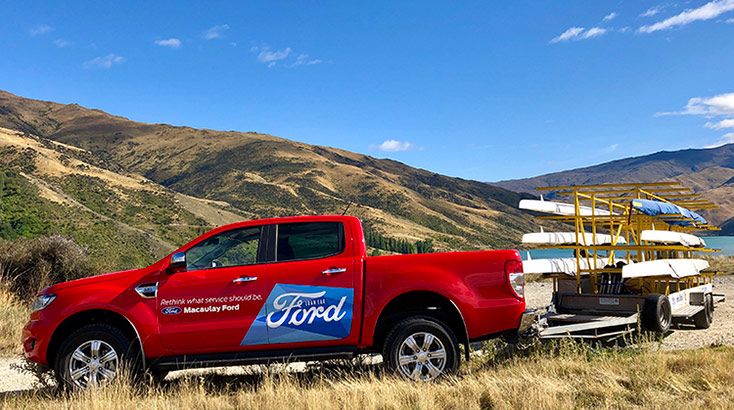 Invercargill Rowing Club
Macaulay Ford proudly supported the Invercargill Rowing Club during their 2019/20 season by supplying a vehicle and fuel for their out-of-town regattas throughout the season. The Club required a vehicle with excellent towing capability, allowing them to transport 6-7 boats, plus oars, riggers, tent, tressles, and bikes per trailer. The Ford Ranger was the perfect fit and the Club's drivers said they were a dream to drive and made the trips far more pleasant. Members also said driver and passenger comfort was fantastic, they had excellent space both on the back of the Ranger and in the cabin, which was very important for being able to carry all their extra gear.
Invercargill Rowing Club is based on the bank of the Oreti River, just out of Invercargill and currently has around 100 active members. The Club supports all levels of rowing from school aged and recreation rowers through to competition, Masters, and Special Olympic level rowers. They had a very successful 2019/20 season with a large medal haul from all levels.