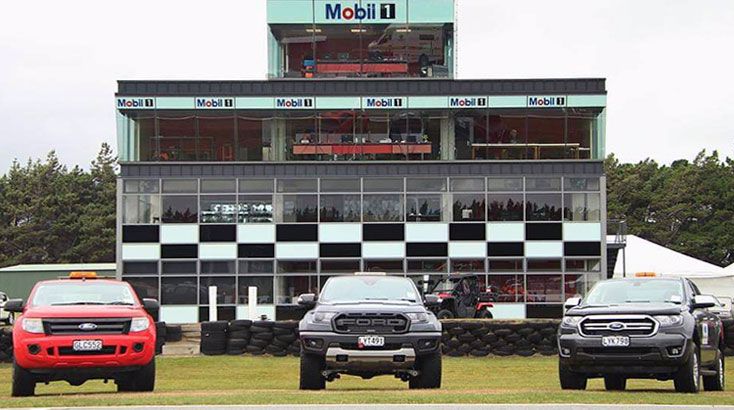 Southland Sports Car Club
Macaulay Ford are proud supporters of motor sport in Southland, having sponsored the Southland Sports Car Club for over 40 years. Every year we sponsor Macaulay Ford Corner on the track and support the Club by supplying up to three rescue vehicles for local meets at Teretonga Park.
The Southland Sports Car Club have been one of the leading Clubs in the country since 1948. They constructed the second-ever purpose-built motor racing track in New Zealand in 1957: Teretonga Park at Sandy Point. Teretonga is a highly regarded track and has hosted many of the world's greatest drivers and some of New Zealand's premiere racing events.
Macaulay Ford Corner on the Teretonga Park race track.