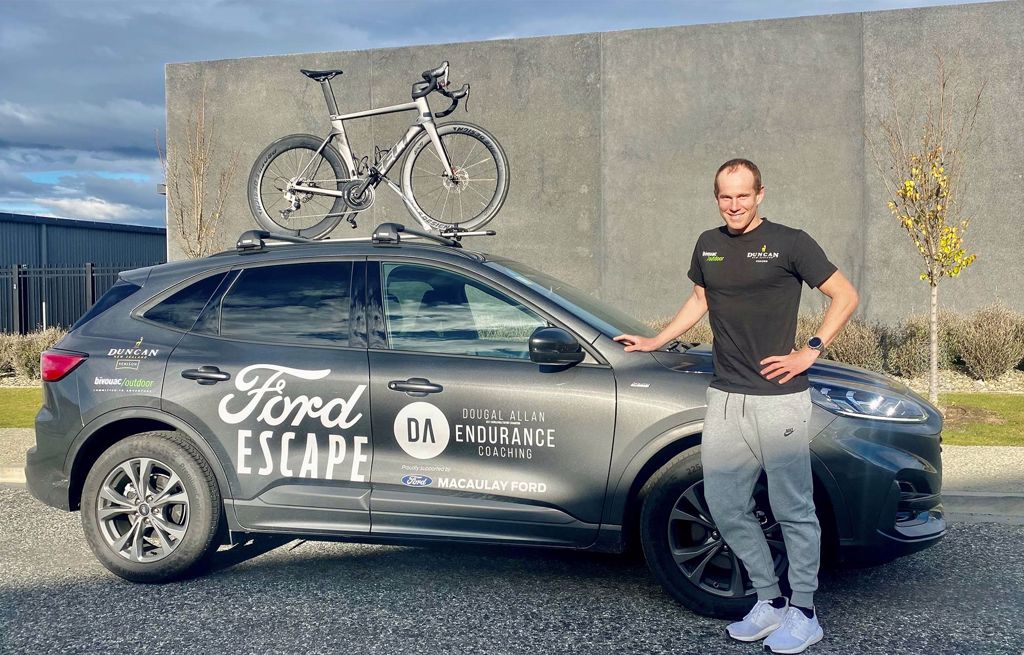 Macaulay Ford and Ford NZ collaborate with our local World Champion
The All-New Ford Escape is ready for anything, and so is 2021 World Multisport Champion Dougal Allan! In a collaboration with Macaulay Ford and Ford NZ, Dougal is putting the All-New Ford Escape through its paces in his busy life of a husband and father, coach and professional athlete.
Follow Dougal's journey on Facebook as the Ford Escape seamlessly adapts between his busy family life and his training trips to remote parts of Central Otago. He'll be making full use of the eco-friendly power, space and convenience and clever connectivity as he travels around our regions with his trademark kayak and bike loaded on the roof.
News